Academic Teams and Competitions Perfect for Middle School Students
January 18, 2021
Oliwia Caes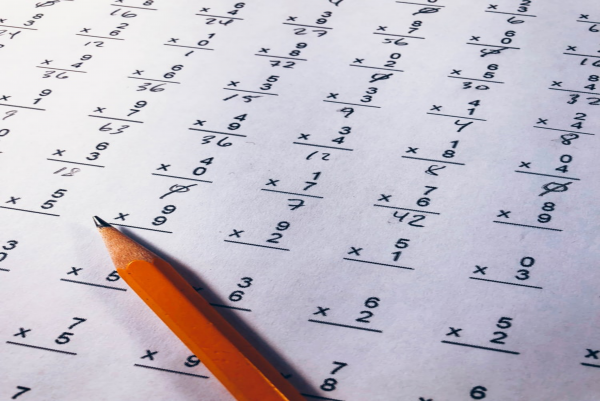 The advantages that come with involvement in extracurricular activities for middle school students are numerous. While one motivation for joining a club may be for high school applications, there are other reasons to consider joining one too. Academic clubs such as math teams, science teams, and Model UN can be a fun way to learn outside of the classroom and to learn important life skills.
Math Team
The math team is a great option for all students, whether they want to feel more challenged in math or are looking for extra help. This team will strengthen your problem-solving abilities and most importantly, make math enjoyable. In math team, you can often expect to play games and engage in some friendly competition with your peers. This competition can drive you to stay motivated. Additionally, many math teams participate in annual math competitions where you compete with students your age from other schools. This provides you with an end goal that encourages you to challenge yourself in math. A sense of community is also felt as you and your teammates grow closer through working together. Two major competitions you can participate in are MATHCOUNTS and MoMathlon. Consider joining your school's math team!
Science Clubs
Science clubs can give you access to more opportunities to perform experiments. In science class, time and resources can be limited but after school, you have the space to go above and beyond. Science fair is an optional competition that many schools offer that should be taken advantage of. In science fair projects, you have more freedom to work with topics that you are actually interested in. The science fair has many levels that also come with different rewards. For example, if you place in your school's competition, you may earn a chance to present at the Natural History Museum! It is all the more fulfilling when you are talking about a subject that you have chosen and that you feel passionate about.
Model UN
Model UN teams participate in debates where students simulate the United Nations and play the roles of delegates from the different countries. The topics discussed are real-world issues and the club exposes you to current events. At Model UN conferences, students are invited to debate with different schools and experience a little of what committees in actual debates between countries might be discussing and working through.
In whatever subject you are interested in, there is most likely a club that can help you expand your knowledge of it whether that be in math, science, history, or other topics. This leads you to become a better student and may aid you in finding things that you actually love to learn about. Tournaments, debates, and fairs may also help inspire you to do your best. The abilities gained from joining academic clubs and engaging in competitions prepare you for success in the future.
Oliwia Caes is a sophomore at Fiorello H. LaGuardia High School for Music, Art, and Performing Arts. She is a dance major, an editor of the school magazine, and spends her time reading mystery and science fiction.