Advice on Time Management for Middle School
November 13, 2020
Halina de Jong-Lambert, Tim Lupberger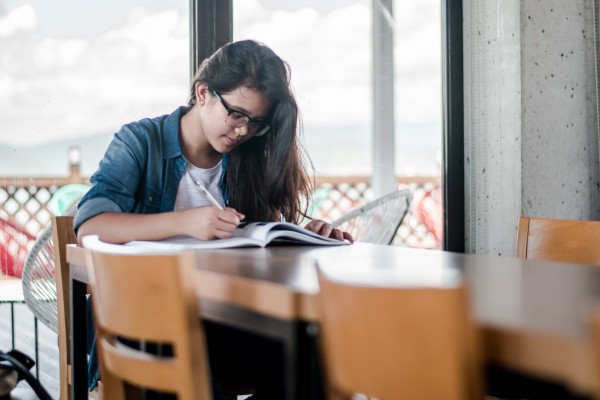 One of the most critical life skills for a student to succeed both inside and outside the classroom is time management. Though it is tempting to see it as a skill that can be developed later, a student should try to build up their ability to manage time as soon as possible to develop good habits for the years to come. With the current online learning environment and the separation between work and free-time blending together, now is especially a great time to build up time management skills. With these few easy steps, you can develop this skill and be ready for any new challenges and distractions that you will encounter.
1. Using a planner
A planner can be extremely useful in keeping track of when homework assignments need to be submitted or anything that may impact your schedule. You do not need to have a physical planner, but make sure you have a space (digital or physical) to plan your school week. In your planner, you should note when assignments are due, when tests are scheduled, any meeting times for your extracurricular activities, and anything else with a scheduled date and time.
2. Scheduling out your day
Creating a schedule that works for you is crucial to make the best use of your time. If you have extracurriculars or other responsibilities after school, you should make sure you know how much time you will have to do your homework or study. In addition to the time you will have at home to work, you should also try to use any time in school to get your work done. Getting a headstart on your homework during school, whether during lunch or study hall periods, is an easy way to lighten your workload and make more time later to spend time with others and relax. In addition to planning out when you should work, you should also plan out time to take breaks, so you do not burn yourself out and still get restful sleep.
3. Making the most of your time
The most important aspect of time management is minimizing distractions. One of the most fundamental reasons why students have a hard time managing their time is because of the distractions they face from friends, social media, or their environment. The first step to minimizing these distractions is recognizing what they are. Once you realize the particular sources of distraction, you will be more equipped to figure out ways to reduce their influence on you. For example, you may find that you spend hours playing video games or talking to your friends, which is taking away from your schoolwork. By recognizing the source of your distractions, you can then decide to limit the amount of time you play games or set particular times you can talk to your friends. These small steps are ways you can minimize these distractions and make the most of each day!
Practicing these three steps every day will help you develop your time management skills and build you into a better student. Like any old habit, it may be uncomfortable or difficult to break, but once you can reshape your habits, you will be a master of time management. This is a skill that will not only help you in middle school but in high school and throughout your life.
Halina de Jong-Lambert is a sophomore at Fiorello H. LaGuardia High School of Music Art and Performing Arts, she is an acting major at the school, and in her free time enjoys classical music and reading Stephen King Novels.
Tim Lupberger is a sophomore at Xavier High School. In his free time, Tim likes to go running and watch Netflix.