How to be a Leader in a Club or Extracurricular Activity Updated for 2021
May 12, 2021
Halina de Jong-Lambert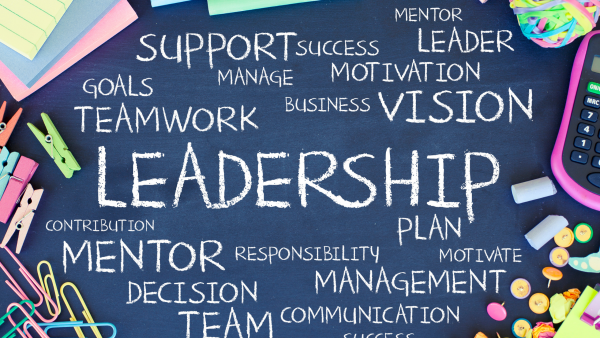 So, you want to have a leadership role in a club or extracurricular activity. There are many reasons to take up one: to share your interests, take charge in bringing about change, or simply have more control within one. Whatever your reason, there are a few surefire ways to do so!
Arguably the easiest way to become a leader in a club or extracurricular activity is to make your own; if a club does not exist for the interest you have, by starting the club, either independently or with a few other people, you will automatically be a leader of the club. However, this is a process and may take more work than it may seem at first because you have to find a teacher advisor, recruit people, make the club fun and interesting, and organize activities and events structured around the club's focus. Consider how willing and able you are to give that much dedication and effort to the extracurricular before you start it, especially because you'll have an obligation to maintain the club for as long as there are members.
This applies to taking a leadership role in an already established club too –– don't take on more than you can handle just because you want a more prominent role –– make sure you have the want and interest, as well as time, to dedicate yourself to what you're taking on.
In an already established club, the best way to start transitioning from a member to a leader is to take a more active role in every way you can. Volunteer to help organize things, be at events, listen to advice and information shared, amplify the club on social media, and overall show your passion because it makes you an obvious candidate to take on these roles when they become available. Even ask about things that you think could make the club better: adding a newsletter, fundraiser, or social media account, then offer to take charge of what you're proposing.
If you want to directly ask the current leaders of the club for a role in the leadership team, emphasize your passions within the club and its goals, and have a few good reasons why you should be a leader (this part will be a lot easier if you were already an active club member).
There are many ways to approach getting a leadership role within a club or extracurricular activity, and if you're truly passionate about its focus, you will thrive within a leading role. Good luck!
Halina de Jong-Lambert is a sophomore at Fiorello H. LaGuardia High School for Music Art and Performing Arts in New York City. She is an acting major at the school, enjoys Stephen King novels, and is a fan of August Wilson.