How to Join a Sports Team! Updated for 2021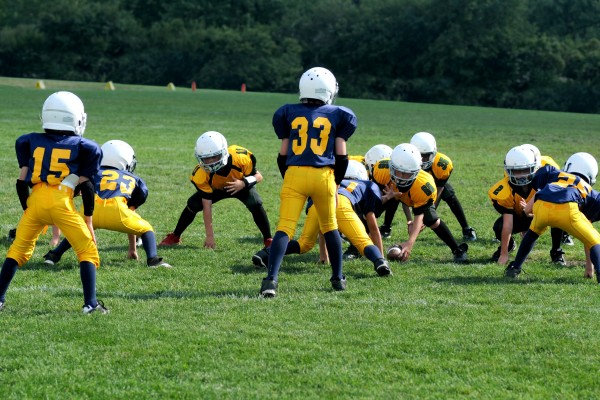 One of the best ways to stay active and get more involved in the school setting is to join a sports team! Being on a sports team has numerous benefits. It gives you extracurricular activities to build your profile, the ability to create friendships through spending time with a group, and a chance to simply relax and unwind after a full day in the classroom.
The Public Schools Athletic League (PSAL) is the NYC public school system's very own organization for sports teams all over the five boroughs. All of the types of sports available in the PSAL are the following: Badminton, Baseball, Basketball, Bowling, Cricket, Cross Country, Double Dutch, Fencing, Flag Football, Football, Golf, Gymnastics, Handball, Indoor Track, Lacrosse, Outdoor Track, Rugby, Soccer, Softball, Stunt, Swimming, Table Tennis, Tennis, Volleyball, and Wrestling. Essentially, you have a lot of options!
All schools offer some teams for you to join, but every school has a different selection. Ask your guidance counselor what teams your school offers. The sports are also sorted by seasons, so keep in mind that not all of them will be running at all times of the year.
So now that you know your options, how exactly do you join a sports team? Some teams will hold tryouts, while for others all you have to do is sign up. After you get accepted or sign up, several consent forms are needed for you to be able to fully participate. The first is a recent Physical Examination form filled out by your doctor saying you are healthy and capable of physical activity, the second is an Interval Health History Form which should be completed within 30 days of starting your PSAL sport, the third is a parent consent and medical form, and the final piece (a new policy as of 2021) is a Covid-19 testing consent form. All of these forms can be found here on the NYC DOE website.
Joining a sports team is something middle and high school students should think about doing! There are a number of positive qualities to gain from the experience, ranging from leadership and responsibility to self-confidence and better health.
Oliwia Caes is a sophomore at Fiorello H. LaGuardia High School for Music, Art, and Performing Arts. She is a dance major, an editor of the school magazine, and spends her time reading mystery and science fiction.