How to Write High School Admissions Essays
February 08, 2021
Jacob Brucker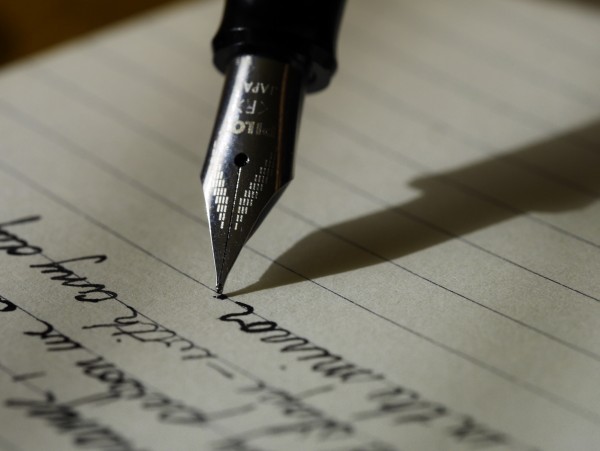 A key part of the high school admissions process is writing essays. For me, these essays were the chief part of the application and the thing I placed the most emphasis on. These essays would vary in length, question type, and style, but through my time applying to high school, I found there were three universal steps that helped my writing. I continue to use these three criteria in my normal essays and know they can help you write your high school essays for applications. Here are the three criteria I use for my essays.
Organize Central Idea and Supporting Points
To effectively answer an essay question, you have to come up with a central idea that you build upon. For instance, if a question asks you how you would contribute to the culture of the school, your character could be your central idea. From there, you can build upon your character by explaining what makes it up such as integrity and discipline. This support for your main idea is key in all essays. If you really want to answer the prompt well, center your thoughts around the main idea. This will not only make your writing better but easier to think through.
Communicate Effectively With Your Style
As I said before, high school essays cover many kinds of topics, and it can sometimes be difficult to accurately assess how to answer each particular question. Once you think through the question and think of your central idea and supporting points, you need to figure out how to effectively get your point across in your writing style. You may want to introduce your central idea and then list your supporting points then analysis. Or you may want to introduce your central idea and weave in analysis and support together. How you write your essay should vary on each type of question, but if you figure out your writing style after you organize your ideas, writing essays becomes much easier.
Final Outline
After you organize your central idea, supporting points, and writing style, you want to put them all together into an outline before actually writing the essay. An outline helps organize everything you want to say in your essay. It serves as a draft that you follow when writing. Outlines can help you identify where you want to break ideas up or where to put each idea you came up with. Essentially, outlines are a final check for your essay plan and help you organize everything you want to say in your essay
If you follow these three steps, writing high school admissions essays will become much easier to write and think through. I still use these three criteria to write essays because these skills are universal. These will not only help you get into high school but also strengthen your writing for years to come.
Jacob Brucker is a senior at Xavier High School in NYC. He is an editor of the school newspaper Xavier Review, loves to spend time outdoors, and enjoys journalistic writing.