Information about Financial Aid Opportunities at Private Schools
October 03, 2019
NYC Mentors.org Staff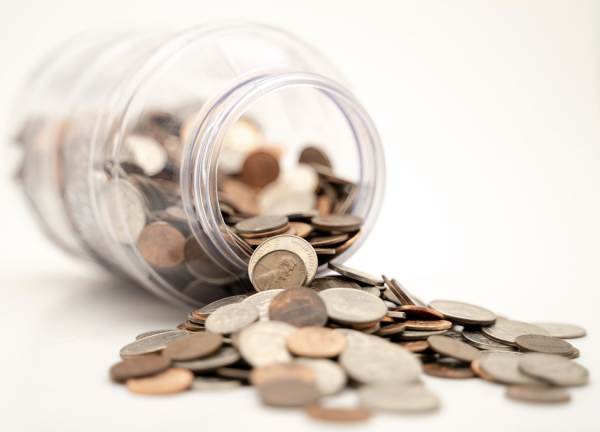 Courtesy of the McCallie School
What is financial aid?
Grants awarded to families who demonstrate a financial need for tuition assistance with the cost of affording an independent education. Schools endowments fund financial aid – generous donors give to the schools to provide access to all deserving students. This generosity assists parents in overcoming financial challenges they may encounter when trying to afford their children a well-rounded and robust academic experience.
Who can apply for financial aid?
Anyone can apply for financial aid, but only students accepted with demonstrated need as determined by the school's choice of financial aid platform, are considered for financial aid. Financial aid is to provide access to all deserving students.
Must I repay financial aid awards?
No. Financial aid is a grant awarded by the school to offset the cost of your child's education.
Are decisions regarding admission and financial aid related?
Admission and financial aid decisions are independent of each other and do not factor the applicants demonstrated need.
Is financial aid renewable each year?
Yes, if you wish to be considered for financial aid you must complete and submit each year to the school's financial aid platform. Changes in your financial status may affect the size of your award from year to year. Lack of adherence to deadlines, students' poor academic standing and unsatisfactory behavioral or character can affect the student's renewal of financial aid.
Is my financial aid information confidential?
Yes. All submitted financial aid information is confidential and the financial aid platforms have high levels of security. Only specific members of the financial aid committee have access to the financial details of the financial aid application.
Where do I get an application for financial aid?
Visit the school's Admission–Financial Aid webpages. Identify the financial aid platform the school will be directing you to for submission of your Financial Aid Application. Below are the most commonly used financial aid platforms:
FACTS
FAST
SMART AID
SSS
TADS
Note: SSS is the most common financial aid platform across boarding schools. You can apply to multiple schools for the cost of $51.
Is there a deadline for financial aid consideration?
Schools will post the deadline dates for admission and financial aid on their webpages. Applications accepted beyond deadline dates, may encounter that school's funds may have been exhausted.
How is financial aid determined?
To compute and determine need, schools will refer to their financial aid platform to calculate your demonstrated need that will determine the financial aid award. All platforms calculate annual household income, expenses, family size, the number of children in tuition charging schools, assets, and liabilities. The financial aid platforms have slightly different methodologies which will vary the outcome of your demonstrate need from school to school.
Knowing the schools code will be key. The school code is a 4-digit number that is also used for entrance exams (ISEE, SSAT, HSPT).
A Parent's Guide to Private School Entrance Exams is a recommended point of reference.
What happens if I do not have all of the required documentation?
Upload to the financial aid platform required documents to the school as they become available. DO NOT wait to have all documents to begin uploading to software platform. If there is a specific document that will impede you from adhering to the school's deadlines notify the financial aid office. If you will be filing an extension on your tax return – provide the school or upload to the financial aid platform a copy of the 4868-1040 Extension. This will relay to the school that you are committed to completing the process.
What if there is a situation involving divorce and/or stepparents?
Schools will expect for both the custodial and non-custodial parents to participate in the financial aid application process, unless there is an official document stipulating differently. On extenuating circumstances, you will need approval from the school's Financial Aid Office. The methodology of the financial aid platforms factors households not individuals. The formula will also account for all sources of taxable and non-taxable income.
How much financial aid may I expect to receive?
Award is individualized based on the family's demonstrated need. There are other factors taken into considerations; availability of funds, cost of attending and the strength of applicants file to name a few. An applicant's file reflects academic ability, extracurricular involvement, character and leadership. Schools will not guarantee to meet 100% of your need but they will do all possible within their budgetary means.
Are there any restrictions on financial aid students?
Financial aid recipients are expected to maintain the highest academic standards, conduct themselves in a responsible and honorable manner, and play an active role in the daily life of the school's community. Failure to meet these expectations can result in the review of financial assistance by the school's Financial Aid Committee (mid-year and/or at the end of the school year). Always check the school policies to ensure they are adhered since they may vary from the above statement. This will avoid any unforeseen misunderstanding.

How does financial aid influence athletic eligibility?
Governing athletic agencies pertain to certain states. There are many regulations and they vary from state to state. The most common regulation among all agencies is that if a varsity athlete's demonstrated need is exceeded as determined by an approved financial aid platform he/she will be an ineligible varsity athlete. Some sports may not fall under this scrutiny.
Common sports that fall under the preview of governing athletic agencies: Baseball, Basketball, Bowling, Cross Country, Football, Golf, Soccer, Wrestling and Track and Field. Beginning 2021 Lacrosse will added to this list.
When will I be notified if we have been awarded financial aid?
Financial aid decisions may be included with admission acceptance packets. School's send out aid renewal notifications (returning families on financial aid) usually with enrollment contracts. Some schools may include on the enrollment contract financial aid awards. If there are changes in your demonstrated need as determined by the financial aid platform, another form of notification will be sent to the family.
What charges are not included in the price of tuition?
This will vary from school to school. Most common charges outside of tuition; books, laptop, uniforms, facility fee, travel, voluntary trip fees, bookstore charges, supplementary athletic apparel and equipment are not included in the price of tuition. Some schools offers a limited loaner book program for financial aid recipients.
Do schools offer any form of scholarships?
175 college-prep and junior boarding schools offer merit scholarships. Contact individual schools to learn more about the specifics of their scholarship awards.

Here is a link to search for boarding schools that offer Merit Scholarships.
Are athletic scholarships available?
Most private high schools - day, boarding and international - only offer need based grants. In regards to athletic scholarships, it is very rare to non-existent in secondary schools. There are definitely [secondary] schools who recruit athletes, but never heard that they receive athletic scholarships. There are athletes who also receive financial aid packages. However, schools decline to offer a direct athletic scholarship in the admissions process.
Are there payment plan options?
Schools offer payment option plans for domestic and international. Refer to the school's website for details on their billing cycles and payment option plans.

Resource link:
NAIS (National Association of Independent Schools)
The McCallie School is a boys college-preparatory school located on Missionary Ridge in Chattanooga, Tennessee, United States. The school was founded in 1905 and now has 250 boarding students in grades 9–12 and 669 day students in grades 6–12.