Interview with Mentors from NYC Mentors.org (2020-2021)
May 05, 2021
Paris William Polatidis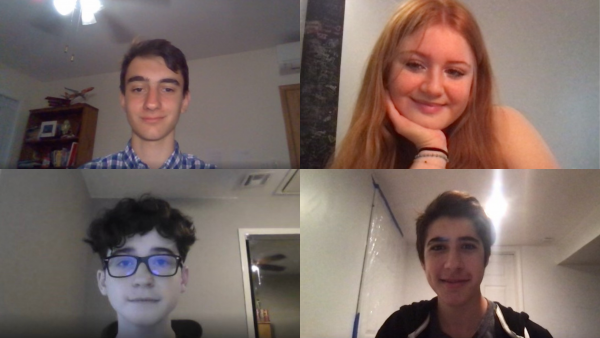 During these challenging and trying times, the high school admissions process can seem daunting to many middle school students. The high school admissions process can be confusing under normal circumstances, let alone during a pandemic! When delving into the unknowns of this challenging admissions year, it can be important for middle schoolers to have an older, experienced person to guide them through this process. That's where being a mentor comes in!

With all of the chaos in today's world, many middle school students have struggled academically and emotionally. However, a mentor can help relieve this stress. During an interview with three of our current mentors at NYC Mentors.org, we spoke about the work it takes to be a mentor.

One of the most striking aspects I noticed during our conversation is that everyone said that they have become better people as a result of their mentorship. Adrian, a ninth-grader at Fiorello H. Laguardia High School, admitted that he has grown as a person since he has become a mentor because of the "big responsibility" it entails. According to Adrian, he has to meet with his mentee, who is a sixth-grader, approximately once every two weeks to ensure that his mentee is on the proper steps to finding success in the high school admissions process.

Mentors help organize and simplify their mentee's admissions process by helping them research specific schools that suit their interests. Connor, who is currently a sophomore at Xavier High School, also has a sixth-grade mentee who has a passion for baseball. When asked what he has done so far as a mentor, Connor stated that he has "helped his mentee build a high school list that fits his needs." Connor also mentioned that he and his mentee have begun looking into high schools with strong baseball programs to ensure that his mentee pursues his interests.

One of the most important aspects of an NYC Mentors.org mentorship is making sure that the mentee is at the right level academically. The mentors explained how they do this with IXL. Adrian explained that "IXL is a website that helps you progress in different areas such as English and Mathematics," and stated that "the website also tracks your progress and allows you to see your improvements academically." Furthermore, IXL's Continuous Diagnostic Assessment is a handy tool for middle school students to use as a measuring stone to see how they are doing academically by giving an indication of where they lie based on the NY state standard.

Though there is work involved in mentorship, that doesn't mean it can't be fun! Just ask Coco, who is a ninth-grader at Fiorello H. Laguardia High School and is currently mentoring a sixth-grader. When asked about what she enjoys most about being a mentor, she stated, "I enjoy helping other families and middle school schoolers find the right high school." The other interviewees voiced similar opinions and have enjoyed their time so far as student mentors. "I do not consider my role at NYC Mentors a job," Conor stated, "I enjoy meeting with a cool sixth-grader."

When asked whether she would recommend other high schoolers to become mentors, Coco said that she would and explained the benefits of being a mentor. "It feels good to help other kids. Middle schoolers benefit from talking to high schoolers."

If you are interested in signing up to be a mentor or mentee please check out our sign-up form here.
Paris William Polatidis is a sophomore at Xavier High School in NYC. He enjoys playing tennis, writing for the Xavier Review, and helping others out when they need support.