Making A High School List With Your Guidance Counselor
December 11, 2020
Tim Lupberger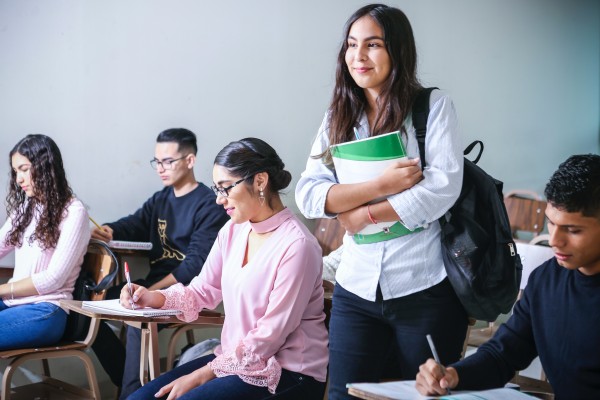 One of the toughest parts of the high school admissions process is creating a list of schools you are planning to apply to. This step can be made easier though by working with your school's guidance counselor, who can offer advice about schools that may be a good fit for you. While many students may think it is only necessary to talk to their counselor for tasks such as changing their schedule, guidance counselors can be even more helpful if you develop a relationship with them. Guidance counselors can be especially helpful in figuring out certain schools you may like. This is a two-fold process, however, so make sure you do your research and learn how to do so from talking to them. The following steps are ways you can build your high school list and develop a relationship with your counselor.
1. Developing a relationship with your guidance counselor
This does not have to be too complicated. Even taking a few minutes out of your day to talk with your guidance counselor can be beneficial in developing a good relationship. Like everything else, the first step is always the hardest, but just getting out there and introducing yourself is a good start. By allowing your guidance counselor to get to know who you are, they will become more able to determine what schools would align with your interests. Taking even a few minutes per week should be enough to start developing a good relationship with your guidance counselor.
2. Questions to ask your counselor
You want to make sure you begin making a high school list as soon as you can. This will make it easier to plan ahead and find opportunities that the schools may potentially offer for students applying. Once you develop a relationship with your counselor, you should find it easier to talk about schools they think you would be interested in. If you are unfamiliar with a school that they suggest, take some time to check out the school's website and consider attending open houses. In the meantime you can also ask them some of the following questions:
- Where is the school located?
- How large is the school and how small is the class-size?
- Do you know of any former students who currently attend the school?
- What does the average workload look like for a student at the school?
- What resources are available to students?
- What courses does the school offer?
- What clubs and activities are available to students?
- Are there any special programs offered?
There is no one-size-fits-all approach to creating a high school list because each student has different interests and needs. So make sure you ask plenty of questions as you develop a list that reflects who you are. As you begin researching schools and attending open houses make sure to look for schools that feel like a second home.
3. Creating your high school list
Once you develop a preliminary list of high schools with your counselor, the next step is to spend time researching each school. This research includes finding out information such as the location of the school, admissions requirements, financial aid and scholarship opportunities, cost of tuition, and what percentage of students in your position were accepted to the school (some schools may want students from a particular borough). This process of researching should be done at home but also with your counselor who can help answer questions and offer advice. Don't expect your list to be made overnight. It may take many tries, but the more effort you put into it, the better the list becomes! Once you have a high school list, you can determine how you will rank the schools and begin your preparation.
With these three steps, you will be on track to creating a stellar high school list. Your guidance counselor can be of great service to you if you introduce yourself and build a strong relationship. This process can be discouraging at times especially if you feel like it's taking a long time to find a school that fits for you. However, by using the resources available to you and putting in effort you will be on a great track to applying to high schools in NYC.
Tim Lupberger is a sophomore at Xavier High School. In his free time, Tim likes to go running and watch Netflix.