My Admissions Story: Halina de Jong-Lambert
December 01, 2020
Halina de Jong-Lambert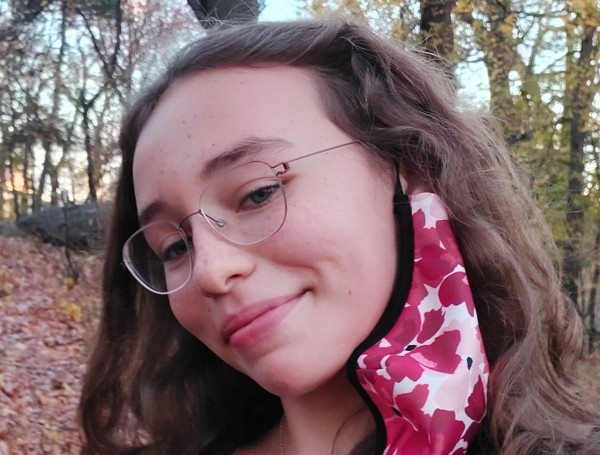 Okay, I definitely stressed myself out as I went through the high school admissions process. Just like thousands of other eighth-graders in New York City public and private schools, I was channeling my arts passions into the already stressful high school choice process. In addition to keeping up my grades (including two Regents classes I took that year), I had to develop and rehearse my audition repertoire and then schedule a dozen auditions. But it paid off when I received offers from my first choice schools and programs.
It's Never Too Early to Start
Thankfully, I had a vocal teacher who helped me prepare my vocal program repertoire far in advance of the singing auditions. She also told me to start looking for acting monologues over the summer before eighth grade and to make a list of all the requirements for the different programs at each school. I might not have been so proactive about my material had I not had this guidance!
My search for two contrasting monologues was extensive. I looked online and in drama bookshops, getting help from actual LaGuardia High School acting majors who happened to be hanging out in one bookshop! Ultimately, I found two options with a good character arc, close to self-emotional range, and a good length. I prepared my monologues solo practicing around an hour a day a few days a week for two months. However, to be honest, I winged my approach to each character for each audition. I cannot recommend this, but looking back, it was the best way for me to handle the auditions. My acting training was minimal. It consisted of a bootcamp where I learned basic skills for approaching a monologue.
My songs for the vocal programs, two classical and two musical theater, were ones I had worked on for a year with a teacher who knew the New York City high school process well. It is important to note that performing arts high schools want to see students with potential, not necessarily lots of experience. I had the benefit of having taken voice lessons, but skill is one of a few ways to gain a spot at a program.
The Moment Arrives: Audition Time
The best thing I did for myself during auditions was keeping a level head, regardless of how many applicants brought actual resumes of professional work (you can imagine how intimidated I was). For my LaGuardia acting and singing auditions, I was in the building from 9 AM to 8 PM, waiting on lines, moving from location to location, and writing essays on why I wanted to go to the school. The actual auditions were only 10 minutes! My other auditions were similar. While waiting for auditions, I went over my material (but not too much that I became stressed) and read. It's a good idea to bring a book to school auditions; you won't have wifi and reading looks better than being on your phone. The whole process ended for me in early December, which is when I had my last audition.
My high school list had excellent schools (though I didn't take the SHSAT) that were not performing arts, but my first six choices were performing arts programs. That meant I had prioritized arts schools over the others, although they were still an option. That worked for me, but it is crucial to find your own balance of interests and options. In the end, I got into both programs at LaGuardia (which is on the specialized high school list) and my first choice school on the main list. After careful thought, I took an offer from LaGuardia High School to be a drama major. Looking back, it was all worth it.
Halina de Jong-Lambert is a sophomore drama major at Fiorello H. LaGuardia High School in New York City. She enjoys Stephen King Novels and is a fan of Oscar Wilde.