My Admissions Story: Jacob Brucker
November 06, 2020
Jacob Brucker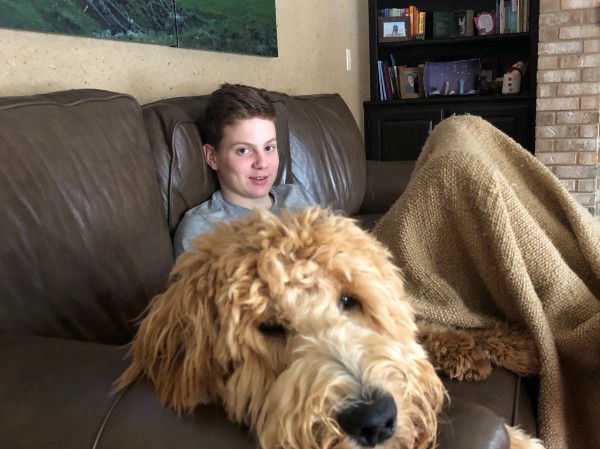 When I was going into eighth grade, high school admissions immediately entered my mind. I was very nervous about where I would end up going to high school, especially because I had the decision to move to a new state for high school or stay in Colorado. Growing up in suburban Denver, Colorado, my mother received a pharmaceutical job offer to move to New York City, and I wanted to go with her. I applied to Regis High School on the Upper East Side, but unfortunately, was not offered admission. I felt as if this decision was telling me that I was meant to stay in Colorado with my father. I decided to stay originally in November, but after careful consideration, my gut told me I need to actualize a great opportunity to come to NYC. So, in January, my mom contacted Xavier High School on a whim, two months after the regular admissions deadline.

After telling an admissions counselor my situation, he offered me a special accommodation to apply a week before the team was starting to review applications. I immediately applied, and throughout the process, he greatly advised me, relieved any of my concerns, and overall guided me through the process. Without him, my process would have been a great deal more difficult and strenuous. Additionally, my aunt offered me counsel during this time, editing my essays, gathering all my documents and test scores, and making sure I met my deadlines. I cannot emphasize enough how great of a help both of these people were to me. This process is difficult, but with enough assistance, it can become practical and more manageable.

Though my admissions journey was not a typical one for NYC middle schoolers, the lessons I learned from it still apply greatly to anyone applying to high schools. Going to the school directly and asking for help greatly reduced my stress and ability to handle the task of applying. They offered me great guidance on how to navigate the admissions process, and because of this guidance, I was more successful in my application. Furthermore, having someone help me directly with my application proved to be very beneficial. Everyone needs a mentor during the application process, and because I had such great mentors during mine, I chose to join this organization and be a mentor. You too can offer guidance to those middle schoolers who need help during this complex process and be the person who helps them advance into the next chapter of their lives. Any way helps. Spreading information in our blog, becoming a mentor, or even offering aid to friend's children who you know is applying to high school makes such a difference. With this help, we can make the process of applying to high schools easier and more accessible to every NYC middle schooler.
Jacob Brucker is a senior at Xavier High School in NYC. He is an editor of the school newspaper Xavier Review, loves to spend time outdoors, and enjoys journalistic writing.