NYC's High School Admissions Problem
August 30, 2019
Michael N. Manta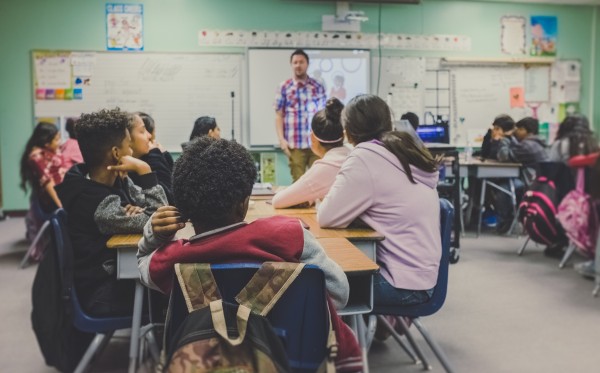 For parents across New York City, September marks the start of the dreaded season. High school admissions season that is. This process is stressful for the thousands of eighth-grade students who are being compared against each other. However, it is even more daunting for parents of these children who only seek the best for them but do not know where to look. Every year, the high school admissions process becomes more competitive, but by how much is unknown by most parents. As a litmus test for competitiveness, consider the acceptance rates of the nation's most selective college school group: The Ivy League. Within this group are internationally acclaimed universities such as Harvard, Yale, and Princeton. Let's focus on the admissions rate of just one of the schools within this group, New York's very own Columbia University.
According to the US News and World Report's most recent data of the 2017 academic school year, Columbia had an acceptance rate of approximately 6%. Using this, let's compare this to some of the most competitive New York City high schools. In March 2017, Elizabeth A. Harris reported some of the acceptance rates of New York City public schools in her New York Times article "Couldn't Get Into Yale? 10 New York City High Schools Are More Selective." Of the ten most selective schools Harris listed acceptance rates of, the highest acceptance rate was 5.6% for Beacon High School, which is lower than Columbia's hyper-competitive acceptance rate. On the opposite side of the spectrum, Harris cites the acceptance rate of the Manhattan/Hunter Science High School, not to be confused with Hunter College High School, which only accepts 1.7% of its applicants. For context, no university in the United States has an acceptance rate even comparable to this school. US News and World Report's 2017 data reveals that the closest university with a similar acceptance rate is Stanford with an admissions rate of approximately 5%, which is nearly triple Hunter Science's admissions rate.
The competitiveness of New York City's high schools is not the only symptom of the systemic problem of admissions in the city. In fact, there is evidence that the socio-economic status of households plays a significant role in decisions about schools to even consider. In August 2019, Leslie Brody wrote a Wall Street Journal article about this titled "More Than a Quarter of New York City Students Attend Private or Charter Schools." In her piece, Brody highlights that in more affluent school districts, a higher percentage of students tend to be enrolled in private schools, even when there are still great public school options, and in less affluent districts, more students tend to enroll in charter schools and public schools. What this reveals about households in New York City is that those coming from underserved communities are not aware of opportunities that they could have at private schools. Many financial aid and scholarship opportunities are kept in the dark for most parents in New York City, which is a significant reason why many high-achieving students are limited by where they live.
So, what are we to do to change this narrative? Some may want to have legislation that could make schools across New York City stronger, while others may want to rid some schools of admissions tests or other criteria (as for the latter, take a look at Alina Adam's March 2019 New York Post opinion piece "The drive to change elite-school admissions is all about killing the messenger"). Whether its legislation or reform, one thing is for sure: information must be shared. If every underserved student with academic ambitions had a high school mentor who has been through the process so that they could be set up for success, and parents of these children could learn more about all their options, we would be one step closer to addressing inequality in high school admissions. This is what we seek to do here at NYCMentors.org.
Michael N. Manta is a senior at Xavier High School in NYC and the Co-Founder & CEO of NYCMentors.org.