Researching NYC High Schools during COVID
November 17, 2020
Paris William Polatidis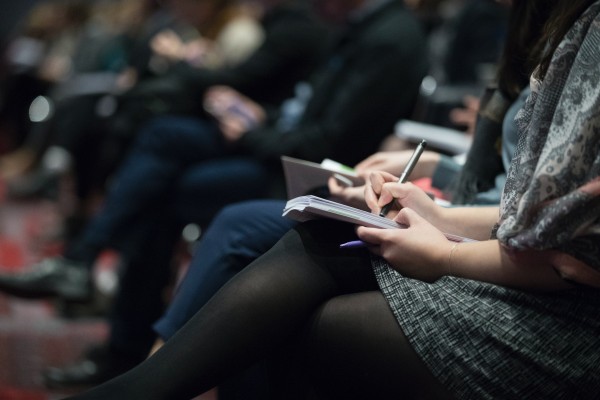 With a disastrous year disrupted by a pandemic, finding and picking the right high schools in the largest city in the United States can be a difficult and daunting task. However, with enough dedication, you can still find ideal schools that would be a good fit for you and your family. Here are some tips to help you pick the right schools that will ensure that you have an excellent education for your four years of high school.
1. Give Yourself As Many Options As Possible
When applying to high schools, whether private or public, it is important that you give yourself as many options as possible. Try to find as many schools as you can that you would picture yourself attending. It is important to never limit your options when applying to high schools. It will certainly pay off having multiple good backup schools if for whatever reason you don't get into your top school. At the start of the high school admissions process, I only had two or three schools in mind that I considered applying for. Luckily, I discovered many amazing schools that I had never even heard of before I looked them up. I realized only applying to two or three schools would leave me with little to no options. Having more options enabled me to have several great schools to fall back on if I did not get into my top school choice.

2. Go to Open Houses and Other School Events If Possible

Open houses are usually the best way to get a feel for a school. You get to meet other students and start to learn the landscape of the building. However, this year the pandemic has disrupted most schools' plans of having in-person open houses. Though online, it is critical to join virtual open houses if schools offer them. While it might not be the same as experiencing the school in-person, virtual open houses are still very informative and will give you information that you would not otherwise know. If a school has an in-person open house, even better (as long as you stay safe)! I know that when I went to open houses, I always learned new things about the school I was considering. Overall, make sure you attend as many open houses as you can, whether in-person or virtual.
3. Pick a School That Will Allow You To Thrive
When choosing a high school, make sure you choose a school that you can envision yourself being successful. If you easily get overwhelmed with schoolwork, maybe think twice about attending top specialized high schools. If you're a very passionate artist, consider applying to an arts school. If you like being in small classes and being in a very small environment, don't go to a school with thousands of students in it. I went to a middle school with only five hundred students and personally preferred a school with a smaller environment. That is why I decided to attend a fairly small school with just above one thousand students. Don't let the name or prestige of a school dictate where you should go, you can be successful as long as you work hard in an environment that resonates the best with you. Overall, pick schools that you will feel comfortable in and enjoy the community and opportunities they offer.
While the high school admissions process may seem daunting, it will become less intimidating the more research you do. These tips are some ways you can stay focused on your high school search during these unprecedented times and find the school that is right for you. This year is one of the toughest years to apply to NYC high schools; however, it is important to understand that you are not alone and that thousands of middle school students are in the same situation that you are in. Stay hopeful, you will make it through this!
Paris William Polatidis is a sophomore at Xavier High School in NYC. He enjoys playing tennis, writing for the Xavier Review, and helping others out when they need support.