SHSAT Score Calculator and 2020 Cutoff Scores
October 06, 2020
NYC Mentors.org Staff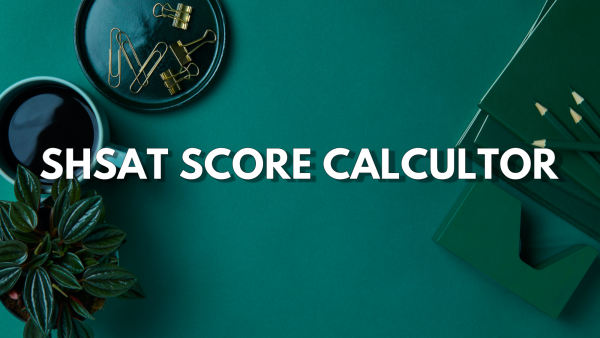 There is a unique group of advanced public schools in NYC called specialized public schools that each have a different focus. There are nine specialized high schools but only eight of them require eighth-graders to take the Specialized High School Admissions Test or SHSAT for short.
The following are the eight schools students can rank on this test:
DISCLAIMER: The following calculator provides an ESTIMATE for your SHSAT scaled score and may NOT be completely accurate.
Each school has a different cutoff score, which is the lowest score that a student who was admitted into a school received. These cutoff scores are not publicly available, but some online forums such as theschoolboards contain posts with estimates of these scores.

According to the most recent post on theschoolboards (which can be found here), these were the cutoff scores for each of the specialized public schools:
The test is 180 minutes (for students with regular time) and broken up into two sections: one English Language Arts (ELA) and one Math. There are 57 questions on the exam but only 47 are scored because there are 10 field or experimental questions. The raw scores on the ELA section and the Math section are used by the Department of Education to determine your scaled score.
NYC Mentors.org Inc. is a registered 501 (c)(3) nonprofit organization that connects middle school students with older peers to guide, support, and mentor them and their families with the NYC high school application process.