Some NYC High School Programs Don't Use Traditional Grading Methods or Standardized Testing, Here is What You Need to Know
March 24, 2021
Oliwia Caes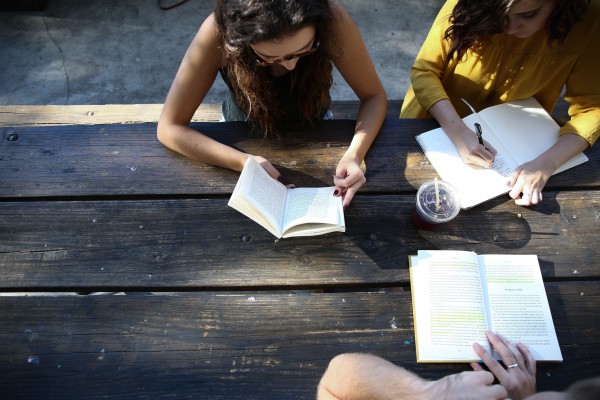 As a student whose entire education has been centered around testing and grades, it is hard for me to imagine a school system without these requirements. There are, however, NYC high schools that set different standards for their students which are outside of the typical standards. These schools, like Beacon, the Bronx Lab School, and Saint Ann's go about a different way of assessing their students.
Beacon High School
Beacon High School does not require its students to take the Regents Exams. They believe in performance-based testing which they think may better showcase the work of its students than a rigorous test. These assessments provide students with the proper credits of a Regents Exam in History, Science, Math, and English by using an alternative assignment that is typically more personal to each student. These assignments are often long-term projects. This includes problem-solving in math, experiments in the sciences, deeper research into events in history, and a greater overall understanding of each topic that brings the student closer to the real world. Additionally, it provides a student with a way of expressing their opinion and exhibiting pride in their work.
The Bronx Lab School
The Bronx Lab School focuses its curriculum on inquiry-based classrooms and mastery-based grading along with the Project Based Assessments (PBA's) seen at Beacon as well. As opposed to rote learning, teachers spark curiosity in their students through inquiry-based classrooms. These classrooms provide a space to encourage the student to research deeper into a topic rather than being given the information immediately. The mastery-based grading is a policy that centers around not using grades as punishment or reward but rather a measure of individualized progress and growth that the student can then reflect on over the course of their education.
St. Ann's School
St. Ann's School assesses a student's work through detailed reports rather than letters or numbers. Unlike the previous examples, they are an independent school, not a public school. The school believes that grades distract from the excitement of learning. Through interaction, creativity, and a number of projects, St. Ann's students display their knowledge and genuine interest in learning without having to worry about the number on their report cards.
The schools above are just three examples of some of NYC schools with alternative methods of student evaluation. Others include Harvest Collegiate High School, Brooklyn Collaborative Studies, James Baldwin High School, and School of the Future. Many of these schools that are public are part of the New York Performance Standards Consortium, a fairly new organization whose mission is to make improvements to the standardized grading system for the benefit of the students.
All in all, it is important to be educated about your options and choose what would be most serviceable to you in a school. These methods may not be for everyone. If frequent testing, however, is something that you believe to have a greater negative impact than a positive one, you may want to consider looking into one of these schools and targeting them on your application.
Oliwia Caes is a sophomore at Fiorello H. LaGuardia High School for Music, Art, and Performing Arts. She is a dance major, an editor of the school magazine, and spends her time reading mystery and science fiction.