Staying Updated in Current Admissions Environment
January 07, 2021
Paris William Polatidis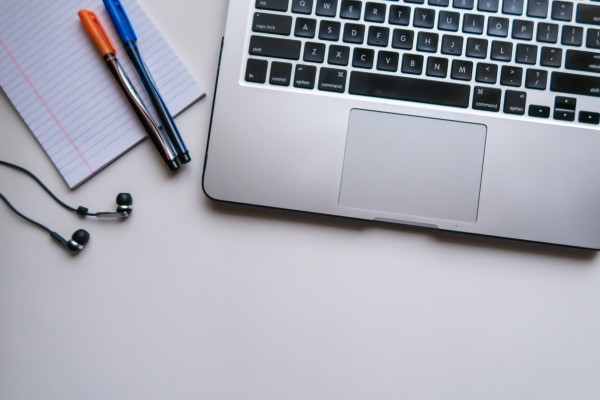 When looking into high schools, it is vital to stay updated on the current admissions process. In years past, most schools' admissions environments would not change dramatically. However, with middle schools using alternative grading methods, and tests being delayed due to the pandemic, high schools have had to update their acceptance criteria. With so much uncertainty and rapid changes during this time, it is important to remain up to date on high school admissions environments. Here is some information on how to keep yourself updated during these harrowing times.
Stay in Contact With Friends and Classmates
Often, there will be at least one person that you know that is applying to the same school as you are. It can be very helpful to stay in contact with this person or anyone who is knowledgeable about the high school you are interested in. Talking to another person about a certain school's admissions environment might allow you to find new information that could help your admissions process. Also, there is strength in numbers. Since there are two, or maybe even a group of you, everyone will be able to find out any new information faster than if it was just one person. Lastly, talking to others often relieves stress about highschool which anyone might be feeling during this hectic time.
Sometimes, if you are confused or unsure about current admissions to a certain school, the best place to visit could be their website. Pretty much every school has a website that contains a myriad of information for prospective students. Checking up on a school's website every so often will keep you up to date. If any major news comes out, it will be on the school's website. If no new information has come out in a while, remember be patient, it takes a while for schools to adjust and figure out ways to assess students.
Do Your Own Research and Stay Alert
It is very important to do your own research. Don't completely rely on others. Other people might miss some important news that you would have caught if you stayed alert. Don't only look on school websites, also research any updated news going on in the city. For example, if nothing new has come out on a school website on taking their in-person admissions test, look up the infection rate in the city so that you can have some sort of idea of the chances of you taking their test in-person. If the cases are skyrocketing, the test might be taken online, be delayed, or even be canceled. Just remember to remain vigilant and search the internet often enough for any important information.
Following these three tips will be crucial in staying aware and updated on the current admissions environment. The high school admissions process is often grueling and stressful in a normal year, let alone a year disrupted by a pandemic! Avoid stressing yourself out, you can often be your own worst enemy. If you remember to remain vigilant, talk to others, research, and visit school websites, you will be completely fine. Good luck!
Paris William Polatidis is a sophomore at Xavier High School in NYC. He enjoys playing tennis, writing for the Xavier Review, and helping others out when they need support.