Study Tips To Conquer Tests
May 17, 2022
Paris William Polatidis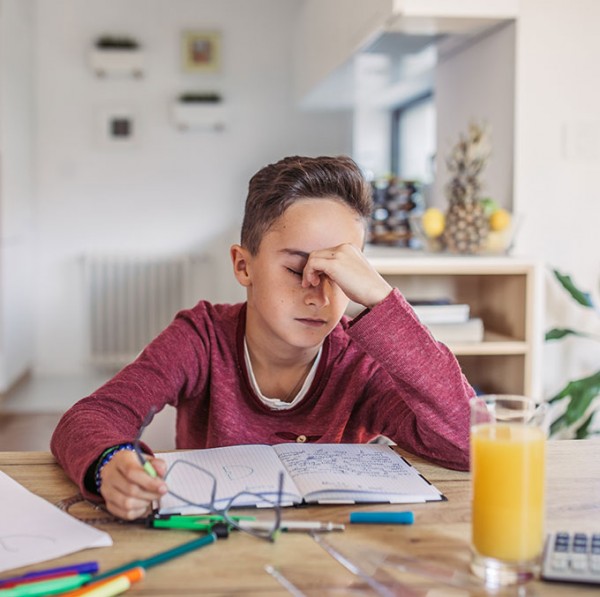 Have you ever studied really hard for a quiz or a test, but drew a blank when you sat down to take it? I am sure this has happened to almost everyone at some point, and it can be very frustrating and discouraging. It can be easy to blame failing a test on not studying for it, however, it can be hard to diagnose why one may be struggling if they are working hard. If you frequently face this problem, please understand that you're not alone and that there are many strategies you can input into your study time that will allow you to achieve greater success.
The first study tip I have is best implemented with quizzes or tests that are based around memorization. This could be memorizing vocabulary words for an English or foreign language assessment, or trying to remember key dates or events for a history class. Always use flashcards to remember these terms. Actual flashcards are useful for several reasons. First of all, the act of writing down what you need to remember greatly increases the likelihood that you will remember it. Studies have proven that one is far more likely to remember what they write over what they type. Flashcards also allow you to easily test yourself on what you are remembering which will improve your retention of the words. Testing yourself on what you remember can make a massive difference between passing and failing a test.
I also highly recommend removing any major distractions from your work area such as your phone. You are sitting in your work area to study, not waste time and distract yourself. If you use your phone while studying you will be distracted which will waste time and cause you not to remember as much. Schedule 25-30 minute study blocks and then take short five to ten minute breaks in between to check your phone and recharge your brain. You don't want to distract or exhaust your brain when studying.
The idea of exhausting your brain flows perfectly into my final and perhaps most important tip: try to get enough sleep. If your brain is tired, it won't be able to function properly when you take your actual assessment the next day. Obviously, we all need to stay up late studying sometimes, but we all should keep late nights to a minimum. Studying really late can actually have adverse effects on your overall test performance. If it's getting really late and it's clear that you are struggling to absorb the information you are studying, get some rest, and try and see if you have time the next day to review your notes before your assessment. Studying that late at night won't be beneficial for you anyways.
In essence, the key essential tips to take away from this article are to use flashcards to actively test yourself while studying, remove distractions from your work area, and get enough sleep! If you follow all of these strategies, I believe that you will find greater success in the future. I hope these tips were helpful, and that you will improve your quiz and test grades after implementing them!
Paris William Polatidis is a Junior at Xavier High School in NYC. He enjoys playing tennis, writing for the Xavier Review, and helping others out when they need support.