The Benefits of Peer Mentorship for NYC Teens Applying To High School
December 20, 2019
Michael N. Manta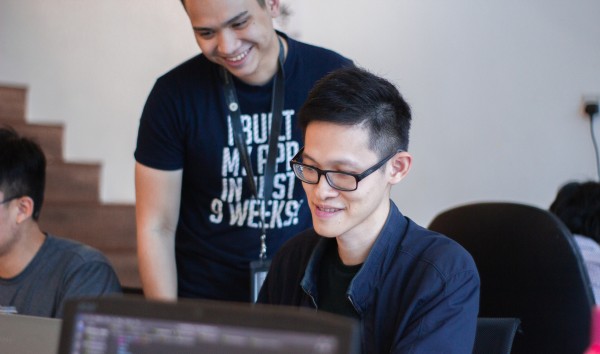 This article was originally posted on New York School Talk.

(This is a guest post by Michael N. Manta, a senior at Xavier High School who lives in Queens. Michael co-founded the nonprofit NYCMentors.org with his younger brother, Jonathan Manta, to provide mentorship to high achieving underserved middle school students.)
In the age of Google and what seems to be an unlimited amount of knowledge at our fingertips, it is tempting to believe that people can learn anything they want on their own. However, we know this is not the case because inevitably, we get stuck, and we begin to doubt the omniscience of the Internet. That's why people continue to teach. It's our human nature to be in relationships with others, and that is why having a mentor is such a valuable experience. Parents who go through the New York City high school admissions process know how convoluted and confusing it can be. Reading up on what your child should do in middle school only goes so far, as it falls on deaf ears because children don't want to think about high school and instead play with friends. Having a mediator between the parent and the child, who is of a similar age, fixes this issue because a child is more likely to listen to a role model slightly older than them.
Of the benefits that a middle school mentorship brings, the most fundamental is that a mentor is a role model that can bring a child to their full potential. Through mentorship, there are two ways that a child should grow: emotionally and cognitively. As for the former, an older peer tends to be more mature, and children try to emulate those not much older than themselves. Therefore, a child is likely to follow the values of working hard and responsibility that a mentor would teach them. With respect to the latter, a mentor is both a friend and a teacher, and this balance plays in the development of how the mentee thinks. In addition to being more mature than the mentee, a mentor also has had more experiences. Mentors can use the knowledge they gained from overcoming obstacles and share these experiences with their mentees as advice. Through anecdotes, children can grasp more complex ideas more easily and use these stories and apply them to their lives. The result of this is a child who is better equipped to handle new and uncomfortable situations inside and outside the classroom. In addition to this growth, mentors can answer questions that the Internet is unable to. Knowing the specific circumstance of their mentee's situation, a mentor can provide a mentee with accurate and important answers to questions they or their parents may have about the high school process.
I have been a witness to all of these aspects of mentorship because I was a mentor for my younger brother as he went through middle school. Seeing the benefits of having a mentor who has been through the process themselves, my brother and I took a moment to reflect on the work we had done. What we decided was that we wanted to extend our experience with more families across New York City. This is why we created a 501(c)(3) nonprofit called NYCMentors.org. NYC Mentors is an organization dedicated to providing underserved high achieving middle school students across New York City with a high school mentor and providing families the information they need. Modeled after the work I had done with my brother, we seek to connect high school students who want to give back to their community by being an older brother or sister to a middle school student.
Parents can sign up their children on our website to be paired up with a mentor from high schools that have created chapters. For more information, please check out nycmentors.org.
Michael N. Manta is a senior at Xavier High School in NYC and the Co-Founder & CEO of NYCMentors.org.