Three Questions Families Want the DOE to Answer
October 09, 2020
Halina de Jong-Lambert, Jacob Brucker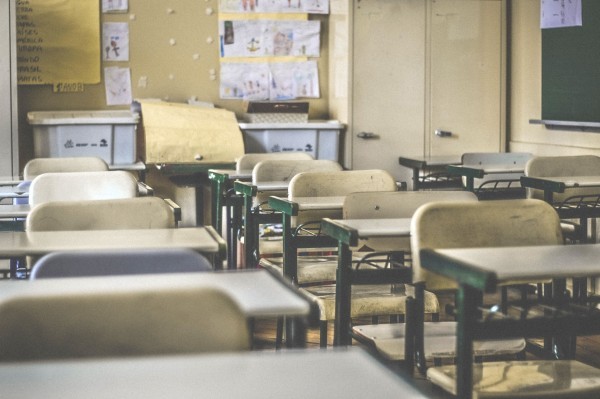 With a chaotic start to the school year, most families have been focusing on understanding how their children will be educated through online, hybrid, or socially-distanced in-person learning. Despite experiencing all of the changes to classroom learning, there are still a lot of changes that families are asking about for this upcoming school year from the Department of Education (DOE).
1. How will the DOE administer the SHSAT this year?
At the time of writing, the Department of Education has not updated the registration for the Specialized High School Admissions Test since last year. On the public school directory MySchools, one can find that the registration still reads October 10, 2019. Doing a little more searching one can find the registration date on the "2021 NYC High School and Specialized High Schools Admissions Guide," which as of right now is October 21, 2020. Other DOE resource pages are still unclear about what the examination for New York City's specialized public high schools will look like this year. On the page dedicated to these schools, it states that "registration will begin in early September and that students should contact their school counselors to register." With the current problems families are dealing with starting school this year, this creates more questions than it answers.
Only slightly more information about the administration of the test can be found on the admissions guide. It says the SHSAT is scheduled for November 7 and 8 (with November 15 and 21 for makeups) for English Language learners and students with learning differences who have Individualized Education Programs or approved 504 plans. Yet, there is a lack of information regarding how the tests will be held. The question is touched on implicitly in the admissions guide, which says that the information will be on the test ticket. The best thing for a family to do is reach out to their guidance counselor while more information is to come.
Will there be physical socially-distanced testing?
2. How will auditions work for performing arts high schools?
In addition to the eight test-based specialized public schools, there is one exception: Fiorello H. LaGuardia High School of Music Art and Performing Arts. Unlike the others, the way students are admitted into LaGuardia is by audition. Unfortunately, for students interested in performing arts it is unclear how LaGuardia and other performing arts high schools will be conducting admissions. At the time of writing, LaGuardia has stated on their website that "Students may prepare for the audition before the final process is announced. The adjusted process will include parts of our regular process." Unfortunately, most performing arts high schools have not updated their websites to say what the 2020-2021 high school audition process will look like, but it is clear the process will be adapted to COVID-19 restrictions.
At the moment the possibilities seem to be Zoom auditions (which can potentially open equity problems regarding internet-access) or submission of self-tapes, which are recordings of one's performance. LaGuardia plans to have all auditions be self-taped, so watching online audition tapes submitted for virtual competitions this year could be valuable to learn what a self-taped audition looks like if you have not done one before. Though the admissions process this year is particularly unusual for performing arts students, families can still prepare themselves for however the process will look by continuing to practice their art forms.
3. What selection criteria are screened schools using this year?
Unlike specialized public high schools, screened public schools are those which use a set of criteria to rank their applicants such as Townsend Harris High School. These criteria usually consist of seventh-grade grades, absences, and test scores. For this year though, it looks like none of these will be used in ranking students.
Grades: Typically, grades are weighted based on the traditional scale of 0-100 for the selection criteria to screened schools, but since the introduction of online learning, the Department of Education Chancellor Richard Carranza

has canceled this scale

. In its place, qualitative descriptions have been used to judge students' performance such as "Meets Standards" (MT), "Needs Improvement" (N), or "Course in Progress" (NX). This makes it almost impossible to rank applicants based on grades.

Attendance: In general, attendance is an important factor for admission into screened schools, which is why some students try their best to achieve perfect attendance. Due to COVID-19, however, officials

stated

that "Attendance during all of the 2019-20 school year will not be considered in admissions decisions for students who will begin middle or high school in September 2021." Therefore, absences will be another factor excluded in the selection criteria of these schools.

Test Scores: Usually, public school students in the seventh-grade have to take NY State Assessments in ELA and Math, but the state decided to

cancel

these exams this past school year. Test scores are important for both public and private school admissions and are a way that schools can compare students among other applicants. Since eighth-grade families do not have any test scores this year, it is unclear how the DOE will replace this criterion for screened schools.
During these tough times, there continues to be uncertainty and fear about the future, especially for families in middle school. These questions highlight the information that the DOE should consider answering in upcoming updates so that families can feel more at ease. We here at NYCMentors.org are trying our best to spread information about any changes, and we hope that more news will be coming out soon to make this year of unprecedented changes easier for families.
Halina de Jong-Lambert is a sophomore at Fiorello H. LaGuardia High School of Music Art and Performing Arts in New York City. She is an acting major at the school, enjoys Stephen King Novels, and is a fan of Oscar Wilde.
Jacob Brucker is a senior at Xavier High School in NYC. He is an editor of the school newspaper Xavier Review, loves to spend time outdoors, and hopes to major in business in college next year.