Tips on Researching High Schools
December 05, 2022
Sereia Sarumida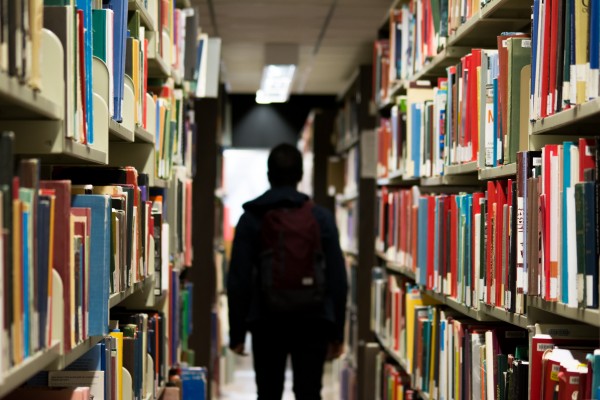 As high school applications are wrapping up for this year, it's a good idea for 7th graders to start preparing for their high school admissions next year. But with so many high school programs in New York City, researching high schools can seem like a daunting task. Here are some tips that can make the process slightly easier:

Where to start
High schools come in all shapes and sizes, and it will be important to prioritize certain factors. While there are many things you can consider, here are a few that you can start with to narrow down your choices:
School Type It's helpful to identify what categories of schools you want to apply to, early on in your research. The two broadest categories - public and private institutions - and smaller categories within them (ex. Specialized public high schools and Catholic private schools), all have very different application systems, and some require different admissions examinations. Depending on how many and which types of schools you decide to apply to, you may need to start preparing early. Making this decision early on will also help to significantly narrow down your choices in your research, and to focus on getting the admissions information just for the types of schools you are applying to.
Areas of interest It's also important to consider what subjects or fields you're interested in studying. While schools all provide the necessary high school courses in each of the core subjects, schools with specific focuses, like STEM-focused school or performing arts schools, may offer a much wider variety of courses in that particular are of interest. Attending a school that is in line with your interests can make your high school experience much more fulfilling. One thing to note here is that some of these schools may have additional graduation requirements based on their area of focus, like taking extra courses in a particular subject, or passing a jury performance exam.
Curriculum Many schools follow standardized curriculums, with the Regents curriculum, the International Baccalaureate (IB) Program, and the Advanced Placement program being among the most popular (there are others too). These each have a different course framework, and they also have different final assessments. Many schools provide courses in line with multiple of these curriculum frameworks. Within the curriculums mentioned above, the IB and AP programs may provide students with college credit.
Student Population The size of the school and the demographic of students can help you decide whether the school is a good fit for you. If you thrive in an environment where there is a lot of teacher support, you may want to look into schools with a smaller student population, and if you feel the most comfortable with people who have a similar background as you, you may want to choose schools where the largest demographic group matches your personal background.
Location You may want take your commute to and from a particular school into consideration before applying as well. Going to a school that is far away from where you live will take up much of your time and energy on a daily basis, so it's smart to think about how far away you are willing to travel to school. In addition, proximity to a school is a commonly considered priority group for public schools that have priorities in admissions, so depending on the school, living far away can put you at a disadvantage in the admissions process.
Other Factors Every school is unique, and so there are many other factors that you can consider other than the ones mentioned above. In addition to the factors you may want to consider above, you may want to consider things like if the school offer certain courses that interest you (like particular language courses, or AP and IB courses), if the school has a strong sports team that you are interested in joining, and even practical concerns like if the school provides financial aid to families that need it, or if the building is accessible to students with disabilities.
Resources to research schools
NYC Mentors Schools Database The NYC Schools page of the NYC Mentors website is a large database of NYC schools, providing information about whether each school is private or public, its location/district, student body size and demographics, and the school's phone number. You can research specific schools through the search bar, or browse schools through the filters right underneath the search bar. The website also has a helpful feature that allows you to compare the "school stats" between two schools, found at the bottom of the webpage for each school.
School Websites Once you have a list of schools you are interested in, you can visit the school's website, where you can often find detailed information about the school's educational focus, programs offered, etc. on the "About Us" page. In addition, you can find out school-specific admissions criteria on the "Admissions" page.
Open-Houses and Information Events Many schools host school tours and in-person and online information sessions for prospective students. This is a great way to get to know the school since you will be able to meet school staff, ask questions, and see the school building (for in-person events). Information about these event dates can often be found on the school's website, and the MySchools Events Page (high school tab) provides a list of public school in-person and virtual information events taking place in schools across the city. You can also search for events in particular schools through the search bar, or use the filters underneath the search bar.
MySchools The MySchools high school directory provides an overview of all NYC public high schools, including information about school location, student body size, language and AP courses, sports programs, building accessibility, interest area, and the school's website, phone number, and email address. In addition, the website provides admissions information, such as the admissions method (click here for an overview of all the major public high school admission methods), priority groups, and information about seats and demand. You can also search schools in the search bar, or browse schools through the filters right underneath the search bar.
NYSAIS The NYSAIS School Directory provides a list of NYC private schools with high school programs (private schools tend to be K-12), providing information about the school's location; phone number; website; grade range; and whether it is all-boys, all-girls, or Co-ed.
These are just some suggestions and resources you can use to get started on your research. You can reach out to your school's guidance counselor to get personal advice and find schools that fit your specific needs. Researching schools can be a tedious process, but it will ensure that you can find schools that are the best fit for you.
Sereia Sarumida is a Junior at LaGuardia High School. She enjoys playing piano, traveling, and going to classical concerts.