Tips to Ace Online Learning
October 19, 2020
Jacob Brucker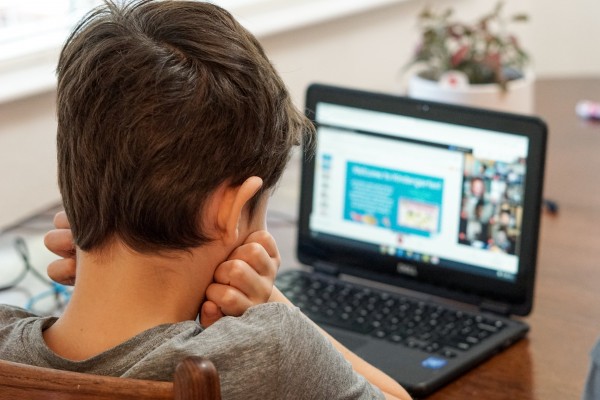 With the coronavirus pandemic ridding us of in-person learning this past spring and continuing to disrupt learning in this new school year, it is important that we adapt to this new period of online learning. While this is not ideal for us students, and most of us would much rather prefer learning in the classroom, there are ways that can make the best of it and perform at a high level that we normally would. Here are three tips to ace your online learning and still make the most of your experience.

1. Manage Your Time Well

While at home, some of us have more time on our hands than normal life. We are not in school nor doing activities or sports all day but living a more stagnant and passive lifestyle. This has gradually become our new normal, and it is easy to get lost in the void of time binge-watching shows or playing video games while sitting at home all day. With all this free time, however, it is critical that you prioritize school work before anything else. Make a schedule for your day. Plan out periods of free time and periods solely devoted to your schoolwork so that you are not distracted by anything else. Keep a checklist of all the academic assignments you need to complete for that day. Once you check all of them off, you will have more time to pursue your other passions. This schedule and checklist enabled me to stay on top of my work despite learning virtually.
2. Stay Connected with Teachers and Students

At home, we students do not get much interactive learning, and it is easy to drift away from our teachers and fellow students because we are not physically with them. Yet, it is imperative to stay connected with them. If you have questions or concerns about assignments, take advantage of the extra help periods teachers offer or email them to set up a time to talk. If they are not available, call a fellow student and ask them for guidance. They can help push you in the right direction when you are struggling. Do not feel that you have to carry the burden yourself. If you try to do it all alone during this unpredictable and stressful time, it will be harder to succeed. Many of my classmates became ghosts at our virtual classes, and they were the ones whose grades suffered the most. Stay connected!

3. Remain Active and Establish a Routine

While not facing a global pandemic, we as students are used to a normal, active lifestyle, and many of us thrive in it. Even now, it is essential to stay busy because having too much free time can cause us to procrastinate, and our academic performance can suffer as a result. When I have more time on my hands, I often find myself pushing homework off and waiting until the last minute. But when I am busy, I get my homework done right away and move onto the next task. Though we are not physically active, we can remain mentally active by exploring online programs in areas of interest, joining an organization we are passionate about, and reading or researching subjects that intrigue us. Finding time to spend exercising and getting fresh air can also help reset the mind and allow us to focus better. If you can establish a routine where you remain active at home, you can succeed with learning online.
With these steps, you should be on the right track to power through this challenging learning environment and even come out with skills that will help you during in-person instruction. Though it can be hard at times, know that you are not alone and that you are capable of achieving success even when separated from your teachers and fellow students. You got this.
Jacob Brucker is a senior at Xavier High School in NYC. He is an editor of the school newspaper
Xavier Review
, loves to spend time outdoors, and enjoys journalistic writing.