Virtual Auditions - New Guidelines for Applying to NYC Arts High Schools in 2021
February 10, 2021
Oliwia Caes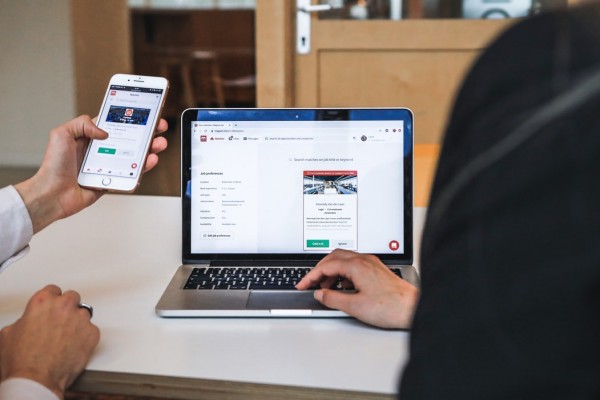 Global pandemic or not, the time to apply to high schools has come. There is no need, however, to become intimidated by an online audition process. Truth be told, the fact that it is virtual allows you to present your best work from the comfort of your own home and hopefully gives you all the more reason to apply.
First, research the individual arts high schools that you would like to apply to. It is important to take into account that the audition guidelines may vary slightly based on the school you wish to go to. This can easily be done at Virtual High School Art Fairs, held this January and February, where each school will outline its application process and requirements. You can also find out about other NYC high school events on our events page here. A simple search on the MySchools website will also do. (It is key to have a MySchools account in order to apply to these specialized schools. If you do not have one, reach out to your middle school or look at how to create one on the DOE website.) Check out the websites of the different arts high schools for more details. Remember that technology allows you to have all of this information at your fingertips!
There are two categories of arts high schools. Note that the application for LaGuardia is different from that of all other high school art programs.
LaGuardia Application
For LaGuardia, you must register for your art program by March 1, 2021. The date to submit your audition materials is March 8, 2021. The materials you must submit look different for each art program and are outlined on the LaGuardia website. All of the arts programs require the submission of a video, or a series of videos, and/or the submission of a portfolio. This is done through the Virtual Audition Submission Tool available through your MySchools account and the DOE.
Other Arts High School Applications
For all other arts high school programs, begin by listing your program choices on your high school application on MySchools and then complete the same process of submitting the audition materials through the Virtual Audition Tool by March 8, 2021. Note that the audition tool can be used more than once if you are applying to more than one arts program.
Additionally, before you submit your audition materials, be sure to check for a couple of things. Make sure your files are in acceptable formats (Word, PDF, JPEG, PNG, GIF, or TIFF, AVI, MP2, MP4, or MOV) and that they are no larger than 1 GB. All recording devices are acceptable (phone, computer, camera, iPad, etc.) as long as you can upload the video in accordance with these two requirements. You want to make sure that none of these minor formatting issues may prevent you from the opportunity to get into your dream school! If these two things are complete; however, you are ready to submit!
Depending on the school, you may receive a callback or a request for more information. Whether or not you got a call back does not always determine your acceptance at the school. In other words, you may receive an offer to a school without having had a callback. The high school admissions staff for each school will assess your work and rank you. Now you can simply sit back and await your results. Best of luck!
Oliwia Caes is a sophomore at Fiorello H. LaGuardia High School for Music, Art, and Performing Arts. She is a dance major, an editor of the school magazine, and spends her time reading mystery and science fiction.