What to do 24 Hours Before a High School Admissions Test
November 12, 2022
Paris William Polatidis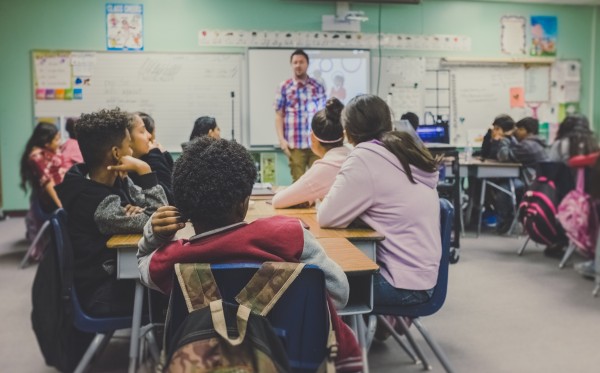 High school admissions tests are often considered the most stressful part of the application process. One's grades and extracurriculars throughout high school can all be rendered worthless if an admissions test is failed. This is particularly true for the specialized public high schools in New York City who only consider the SHSAT test for consideration at their schools. With such stress inducing tests it is completely normal to feel anxious or nervous the night before an exam. Hopefully, this guide will allow you to go into your test center in a positive and motivated mindset.
On the night before an exam it is crucial to have everything you need for the next day prepared and ready. Any required materials and identification should be laid out on a table to ensure that you have everything. For example, some common materials to bring to a test center are some sort of identification, an entry ticket, multiple number two pencils, a water bottle, and a watch that doesn't ring. Ensuring that you have all of your materials the night before will reduce your stress in the morning and will greatly lower the chance of you forgetting anything.
Additionally, there often appears to be confusion over whether or not one should study for an exam the day or night before it is taking place. Generally, the answer to this question is no. Since these exams are often very extensive and cover a very wide range of skills, studying 24 hours before the exam likely won't do you much good. It is far more likely that you will only further stress yourself out. However, if you feel prepared for the next day and only want to brush up on some skills, reviewing your notes for about 45 minutes to an hour isn't a bad idea. Just make sure that this doesn't cost you any sleep.
It is also incredibly important to be well rested the night before your exam. Getting at least eight hours of sleep will leave you feeling more energized and focused the morning of the test day. Studies have consistently shown that one's ability to focus and remember key information is greatly boosted by sleep. Never sacrifice sleep for extra studying especially on the night of an exam. Getting quality sleep will be way more beneficial for you than remembering any mathematical formula. While you should always try to get eight hours of sleep if possible, this is crucial on the week of the exam.
On the morning of your exam, your two main goals should be to limit stress to the best of your ability and to remain energized. Hopefully, receiving an adequate amount of sleep the night before should cause you to feel a greater sense of focus and alertness. The next important step to ensure that you maintain your energy levels is to eat a large, healthy breakfast. The food you consume will act as your fuel on test day. Also, walking outside or meditating can be extremely helpful for cutting down on stress. Both of these practices will allow you to clear your head and relax a little bit.
Ultimately, high school admissions tests are very important but also incredibly stressful. Many students often break down or tremble with fear when approaching a test. However, it doesn't have to be this way! If you follow all of the tips laid out above you should feel prepared to attack any test with confidence. It's time to let all of your hard work pay off! Even if the test is tougher than you expected in the beginning, keep your head up and remain positive. In the end, everything will work out the way it should. Your high school experience will be based on what you make of it, not what school you go to.
Paris William Polatidis is a senior at Xavier High School in NYC. He enjoys playing tennis, writing for the Xavier Review, and helping others out when they need support.