When Should You Start Studying for the SHSAT?
January 15, 2023
Sereia Sarumida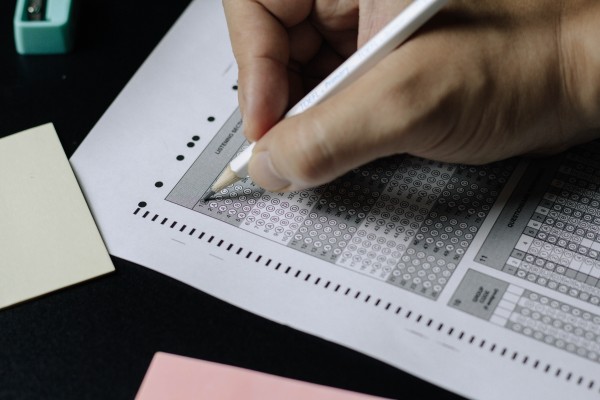 As the new year begins, 7th graders may want to start thinking about high school admissions. Many students apply to Specialized High Schools, NYC's nine public high schools for "students who excel academically/artistically" (DOE Website). You can learn more about them here. Eight of these schools admit students based solely on the SHSAT Exam, an 180 minute competitive standardized test administered in the fall.
Some parents and students wonder when they should start studying for the SHSAT. There is no set answer for this question, since there are so many factors that go into deciding when to start studying. Students who start studying early start around January or during spring break, while other students start their studying over summer break. Here are some questions to answer for yourself to help decide when to start studying:
How much time do I have to study during the school year?
How much time do I have to study over summer break?
Do I learn better when I study little by little over a long time, or when I concentrate my studying over a limited amount of time?
Is there a particular prep course I want to take to study for this class? If so, when does it take place?
It's also a good idea to take a practice test and see how you do, to get a sense of how much studying you need to do. Finally, many test prep books have sample studying plans towards the beginning of the book that you can reference to plan your studying.
While there are many factors to consider, you should give yourself at least a couple months to prepare - don't put it off until the last minute! Even if you are excelling in school and have advanced knowledge for your grade, it does not guarantee good performance on this exam. The SHSAT tests a very specific skill set, and it is essential to take many practice tests to get familiar with the language of the questions, learn good pacing and get your body used to the grueling three hour exam. In addition, if you start studying in the fall, you will be busy with schoolwork, and it will be more difficult to find time to study.
On the other hand, preparing for the test too early can come with its own set of drawbacks. Studying for an extended period of time can lead to burnout and worse performance on the actual test. Some students also make the mistake of concentrating their studying early in the year only to stop studying in the months leading up to the test, making them forget material and test taking techniques by fall. On a more practical note, students who start too early run the risk of running out of practice tests to take as test day approaches. Practice tests are an essential tool in measuring progress and identifying strengths and weaknesses, but they are a finite resource and students may have trouble finding tests that they have not taken yet as the year goes on.
In the end, there's no one right answer for how to study for the SHSAT. Try asking some older students who've taken the test about their experience, and your teachers and guidance counselor at school can help you with this too. Studying for such a big exam as the SHSAT can seem scary at first, but you can gain skills and confidence to ace it through practice! Good luck and Happy Studying!
Sereia Sarumida is a Junior at LaGuardia High School. She enjoys playing piano, traveling, and going to classical concerts.