AH! A Test! NYC High School Exam Studying Tips to Help You Conquer Test Stress
February 03, 2021
Halina de Jong-Lambert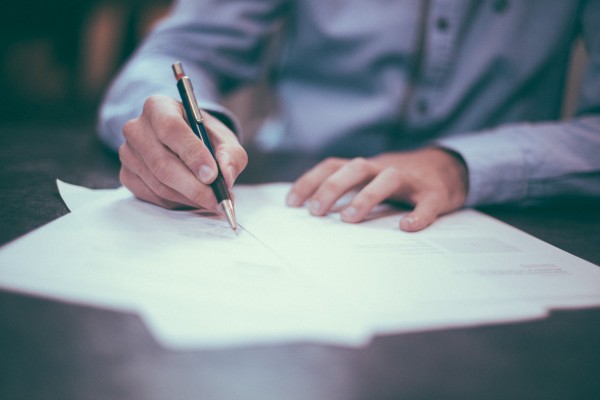 High school exams can seem intimidating, with more content and weight than most other tests. However, with this guide, you will learn more about them and good test preparation strategies that will help you tackle these exams and your anxiety!

Public School Exams (SHSAT)

New York City has nine specialized schools, all public, eight of which solely determine admission based on your score on their exam, the Specialized High School Admissions Test (SHSAT). This is a good option for middle school students who feel the test grade would reflect their academic ability better than their transcript. Each school has slightly different specializations, but almost all emphasize STEM and have strong academic programs, placing in some of the highest ranks for the best high schools in New York City. The exam itself is notoriously difficult, with a total of three hours to answer 114 questions evenly divided between ELA and math. Each specialized high school has its own cutoff score, which you can find here. The exam incorporates some material that traditionally students are taught in high school classes, especially in math as the exam covers algebra, so the studying process may include learning new things, depending on the classes you have taken in middle school. Some public schools such as Bard High School Early College have their own admissions tests, which vary between schools. This year these tests will look a little different so make sure you check the schools' website!

Private and Independent School Exams

Many private and independent schools require one of four exams that are administered as part of their application. The TACHS and HSPT are usually just for Catholic high schools, and the SSAT and ISEE are more general exams used for almost all private schools. The TACHS and HSPT can be taken at most once but the SSAT and ISEE can be taken multiple times. Each exam has math, verbal, and reading sections, but the material on each differs. The ISEE is 2 hours and 40 minutes long with 160 questions and broken up into five sections: Verbal Reasoning, Quantitative Reasoning, Reading Comprehension, Mathematics Achievement, and an essay component. The SSAT is 3 hours and 5 minutes long with 167 questions (only 150 are scored) and broken up into five sections: Quantitative 1, Reading, Verbal, Quantitative 2, and an essay component. The TACHS is 3 hours long with 200 questions and broken down into four sections: Reading, Language, Mathematics, and Ability. The HSPT is 2 hours and 30 minutes long with 298 questions and broken up into five sections (with three optional sections depending on the school): Verbal, Quantitative, Reading, Math, and Language. Each school has different testing requirements so make sure to confirm which tests you are taking for the schools you are applying to.

Study Methods

The key to studying for any test is knowing how best you study (as well as knowing general helpful study techniques), and studying far in advance of the test. I guarantee you'll learn more studying over months than doing a practice test the night before! Active studying is the best overarching study technique. This includes solving practice problems and retrying when ones you get wrong and completing practice tests under a timed setting (or with even less time to challenge yourself). Try doing a little studying every day for a few months in advance, making sure you touch on all the categories of questions every week, and doing lots of practice questions.
But there are also different methods that work for different people. If you find you have a low attention span or dread studying, don't sit down for two hours straight to study, because your mind will wander, and you'll get bored and frustrated. Instead, try incorporating small study sessions into your day, of maybe fifteen minutes each, and one last session right before you go to sleep, to help you sustainably build progress.

With this information and these tips, you can face the high school placement tests being prepared and less stressed. One last tip when studying for any type of exam; the hardest part is always starting. Good luck!
Halina de Jong-Lambert is a sophomore at Fiorello H. LaGuardia High School for Music Art and Performing Arts in New York City. She is an acting major at the school, enjoys Stephen King novels, and is a fan of Oscar Wilde.