The Definitive Guide To NYC Dream Charter Schools In 2020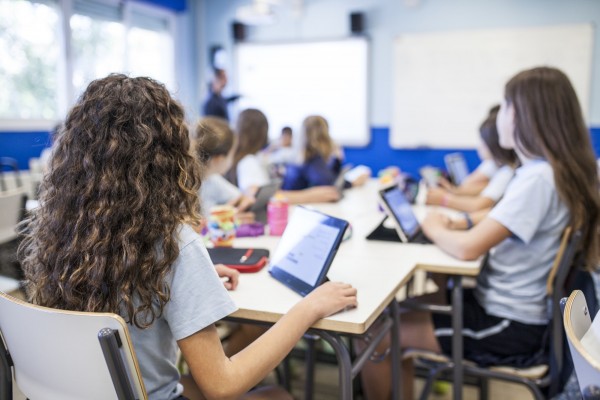 Searching for your dream charter school in NYC may seem like a nightmare with all the options to choose from.
Don't worry! We have put together all the qualities you should look for in finding the perfect school for you and your family. Read on to find everything you need to know when searching for your dream charter school!
Let's first look at the learning techniques your school should incorporate in the classroom.
Personalized Learning
There are so many tools and research at our fingertips to help ensure our children receive a good education today. Most middle school and high school websites provide a list or description of how they apply personalized learning in the classrooms.
Personalized learning is molding an educational approach to fit the needs of each child as an individual.
If one child learns better through one method, such as having instructions read aloud to him, but another child requires a different learning strategy, such as going outside for a lesson, a good charter school can adapt their lesson plans to meet each child where they are developmentally.
Let's look at a list of qualities of personalized learning you should look for when picking your dream charter school:
Student-Driven Education
Students appreciate learning more when they are given the freedom to lead the direction of the education. Teachers realize when they focus on student interests, better attention and cooperation is achieved in the classroom.
Engaging and Fun
The key to growing a student's knowledge is finding something that draws them in, makes them wonder, and holds their interest. By focusing on what holds a child's attention, the teacher has more opportunity to impact the child's desire for education.
Adaptive
Curriculum adaptation in real-time to the match the needs of the student through different methods of self-paced learning.
Incorporates Technology
Technology can play a major role in interactive learning today. By combining emerging technology with existing technology, teachers are able to formulate individualized learning plans from student to student in a cost-effective and time-effective manner.
Communication
Teachers can modify their teaching techniques based on learning and comprehension data collected on each student. They keep an open line of communication with their students as well as the parents of the kids.
Safe Space
A good teacher makes students feel that it's okay to make mistakes, ask questions, and take chances. True learning is better achieved by trying again after failure.
Along with learning techniques, you should also consider class sizes.
Class Size
With the many choices of charter schools in NYC and the many students wishing to attend them, class size is an important key factor to keep in mind when picking your school.
When looking at the number of classmates your child will have in a classroom, you want to strive for a balanced numerical amount. A class with a large number of students, say 20, presents a less likely personalized learning experience for your child. You also don't want the class number to be too small (6 or 7) because you want your child to learn from his peers.
The best middle ground ratio you want to search for would be around 9-12 students per one teacher.
This allows your child enough peers to academically learn among on a personalized level, as well as socially interact with and build healthy relationships with.
Let's now look at school safety and security qualities.
School Security Measures
With all the modern school-related tragedies that have made national headlines, safety and security should be one of your top priorities when picking your dream charter school.
Not only is it important to research the safety standards of different schools but also to make sure your students feel safe in their classroom environment from bullying.
One reason to choose a charter school over a public school is the higher safety measures or standard enforced consequences against student bullying or physical abuse.
Make sure to discuss with your prospective charter school administration what safety measures they have in place against bullying or terror threats.
Once you are sure your child will be (and feel) safe, you want to consider the quality of college preparation.
College Prep
While not all students choose to go to college, a college education is traditionally the essential path to a successful and meaningful career in today's modern society.
One thing you as a parent should do is check the track record of your prospective charter school to see what colleges and universities recent graduates have gotten into or attended. By looking at previous alumni, you can get a feel for how well a school's educational program will prepare your student for the "real-world."
Typically, becoming financially independent and comfortable stems from a good college education and degree. Studies from the US Department of Labor show that students with college degrees make 98% more an hour on average than those without a degree.
Check reviews, alumni testimonials, and office records for an idea of which college institutions previous students were prepared and able to attend. Once you are satisfied, you want to look at the quality of the teachers your school employs.
Quality Teachers
When choosing your dream charter school, you want to make sure the teaching staff is qualified. Do most have master's degrees? Do some of them have PhDs?
Not only do you want to check their educational credentials but also their track record for student interaction in the classroom. Do they give the students the attention and time that they need?
Have an open and honest conversation about this with the school administration when looking to enroll. A good or bad teacher will make or break your child's educational experience.
Now that we've discussed important qualities to look for, let's discuss some of NYC's finest schools.
Best NYC Dream Charter School Listings
With all the charter schools advertised for in NYC, how do you know which one is for you? Here's a list of some top-rated NYC dream charter schools for you to look at:
Brooklyn Prospect Charter School
KIPP Academy Charter School
Democracy Prep Charter High School
The Right Fit for Your Child
Even if your student is in middle school, it is not too early to start preparing him/her for a good, solid college education. Don't be afraid to mention your concerns and your expectations when applying for admittance to your NYC dream charter school of choice.
If you are hoping to enroll your student in an Ivy League school, one thing you want to keep in mind is the extra-curricular options your school offers. Everyone applying to Harvard or Yale has 4.0 GPAs, and you want your child to stand out on college applications.
Just be careful not to force extracurriculars on your child, because that can be counterproductive. Instead, let them pick ones that are of interest to them.
Thanks for reading and be sure to check out the rest of our blog for other tips and advice on education for your middle school or high school student.
If you're looking for an added advantage for your child, sign up for our mentorship program today.
NYCMentors.org Inc. is a registered 501 (c)(3) nonprofit organization that connects underserved middle school students with older peers to guide, support, and mentor them and their families with the NYC high school options and application process.