The Different Types of NYC Public Schools Updated for 2021
April 08, 2021
Halina de Jong-Lambert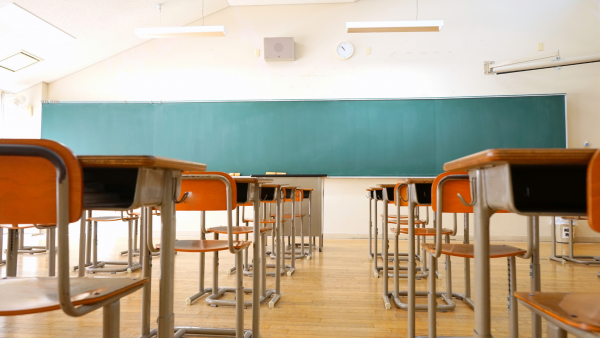 Public schools are the most common school type in New York City, but within this category is a wide variety of schools. With so many choices, there is a school for everyone! It is important to note that students apply to programs, not schools, and can be admitted into more than one program within a single school. Families can choose a maximum of twelve programs on MySchools for the main list, but the specialized schools are on a separate ranking list filled out on the SHSAT.
Specialized Schools
There are only nine schools in this category, but they are ranked as some of the city's best public high schools. This group includes schools such as Stuyvesant High School and Bronx High School of Science. For eight of these schools, the SHSAT exam is the only factor considered in your application, which is a good option if you feel your grades don't reflect your full academic ability. But the test is notoriously difficult, and these schools have cutoff scores on the exam to be considered, so study well in advance and consider prep classes. The only specialized public high school that doesn't use the SHSAT is Fiorello H. LaGuardia High School of Music Art and Performing Arts. Instead, the school uses your grades, test scores, and an audition to the studio/studios of your choice to determine admission. LaGuardia can be a good school option if you want to combine your arts passion and academic education (also look at the other performing arts high schools that fall under different categories).
Screened Schools
Screened schools such as Beacon High School and Midwood High School rank students on various aspects of their record: standardized (state) test scores, interview, portfolio, grades, attendance, and/or audition. This can vary with each program (but all look at your grades and attendance). Using a score determined by this criteria and sorting students by their priority group, programs decide whom to admit. If you feel that your academic record shows strong academic ability, these schools will be your strong suit.
Unscreened Schools
Unliked screened schools, which rank applicants, unscreened schools use a lottery system. So when applying to an unscreened school like Energy Tech High School or Food and Finance High School, students are randomly selected for a school without rubric or criteria. However, many schools have priority groups that may give students from a particular geographic location a better chance.
Note (and this goes for screened schools, too) there will no longer be district priorities.
Charter Schools
Generally, charter schools such as KIPP Infinity Charter School use a lottery to determine who they will admit (just like unscreened schools). But the difference between unscreened admissions and charter school admissions is that charter schools typically have eligibility requirements such as attending school events etc. Charter schools are not among the public schools ranked on MySchools, but families can use the Common Online Charter School Application. Unlike other public schools, charter schools are exempt from regulations and laws regarding education and administration; this allows schools to curate curriculum independently.
Educational Option (Ed-Opt) Schools
These schools aim for diversity among their student body, with a fourth of admitted students with high state test scores, a fourth with low state test scores, and the other half with scores in the middle. If a student scores in the top 2% on their English Language Arts (ELA) state exam and rank an Ed-Opt school first, they are guaranteed admission. This type is growing, and more schools have switched to being Education Option recently, including Williamsburg Prep and Brooklyn Collaborative Studies. This is a good option if you want a school environment with a more diverse academic range of students.
Zoned Schools
These are the schools that students are assigned to in their district. If a student is not offered admission into any high school, they are guaranteed a seat in their zoned school.
The beauty of public schools is in the range of options you have. With so many options, you can work hard and gain admission to a school that will help you explore and grow your interests. Good luck!
Halina de Jong-Lambert is a sophomore at Fiorello H. LaGuardia High School for Music Art and Performing Arts in New York City. She is an acting major at the school, enjoys Stephen King novels, and is a fan of August Wilson.