How to Start Preparing for the High School Admissions Process as a 7th Grader
October 30, 2022
Halina de Jong-Lambert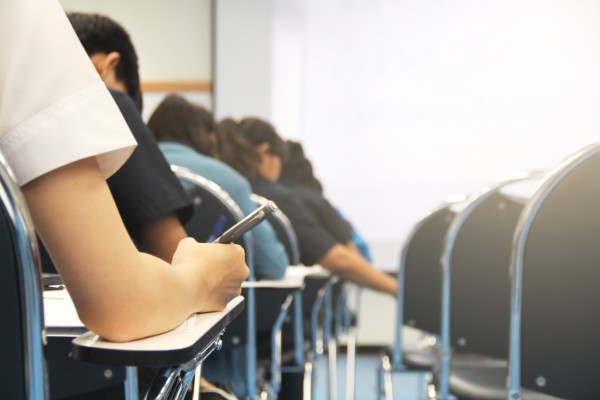 7th grade is a formative year as a student, but also as an applicant to high schools. This is the most important year for your grades, as high schools will only see part of your 8th grade transcript and they are more lenient in judging your 6th grade transcript. But it is also a time for you to start exploring what you want out of a high school, so that you go into 8th grade with a good idea of the types of schools you want to apply to and with time to prepare for any admissions exams.
First of all, do not be discouraged from looking at top high schools that are difficult to get into if your 6th grade transcript is poor. As long as your grades trend upwards and are strong in 7th grade, high schools understand that the transition to middle school can be difficult and will weigh where your grades have ended up more strongly than where they started. But your 7th grade transcript is crucial: you want to show high schools that you are able to meet and exceed middle school academic standards and are well prepared to meet high school standards. If you feel that you are falling behind in a class, ask your teachers for help, and consult our articles on studying for tests and staying on top of your work.
A main focus of this year for you should be exploring the many different pathways of high school in New York City. If you feel drawn to stem, start looking at schools that specialize in math and science; this could include schools like Columbia Secondary School for Math Science and Engineering or Bronx Science. If you feel that your transcript is not reflective of your true academic ability, then look into SHSAT schools and the components of the SHSAT test: SHSAT schools only look at your score on the SHSAT exam as a determiner of your academic ability, not your grades. If you have a passion for the arts, consider the performing arts high schools like Frank Sinatra School of the Arts or LaGuardia High School of Music Art and Performing Arts. For schools like these, you should also start thinking about audition material in 7th grade, so you are prepared for the 8th grade audition process to these schools.
If you are undecided, don't worry! There are plenty of amazing schools in New York City with no specializations. For these schools, look a bit more into the types of classes and clubs they offer to see what could be the best fit for you.
7th grade can seem like a stressful year, and it certainly can be, but it is also a year to enjoy. Exploring what your future could look like is an exciting thing, and you will do best in this year if you take it as such.
Halina de Jong-Lambert is a sophomore at Fiorello H. LaGuardia High School for Music, Art, and Performing Arts in New York City. She is an acting major at the school, enjoys Stephen King Novels, and is a fan of Oscar Wilde.